Consorzio del vino Nobile di Montepulciano wine shop
OPENING HOURS

from April 15th to October 31th 2016
from 1.00 PM to 5.00 PM
The Consorzio del Vino Nobile di Montepulciano's Wine Shop is situated in the Palazzo del Capitano, where original architectural features, furnishings and lighting combine to enhance Montepulciano's wine and the history and culture surrounding it.
In this extremely attractive context visitors can admire the bottles on display and much more: all the wines produced by members of the Consorzio are available for tasting.
The Consorzio is committed to making the Wine Shop a landmark for experts and enthusiasts interested in tasting and comparing the wines and discussing them with other wine-lovers, producers and technical staff. A dynamic, lively structure providing a meeting point which is easily accessible thanks to its very favourable location.
The Enoteca is playing a strategic role in the activities focusing on promotion, awareness and communication of the town's wine-related products.
The renovations of a surface area of about 200m² were carried out in a partnership with the local government which owns the Palazzo.
The vaults and arches were carefully restored and the furnishings were selected to blend perfectly with the environment.
The Enoteca is situated on the lower ground floor of the Palazzo del Capitano, with access from the entrance hall, on the same level as one of the building's inner courtyards.
Information
: enoteca@consorziovinonobile.it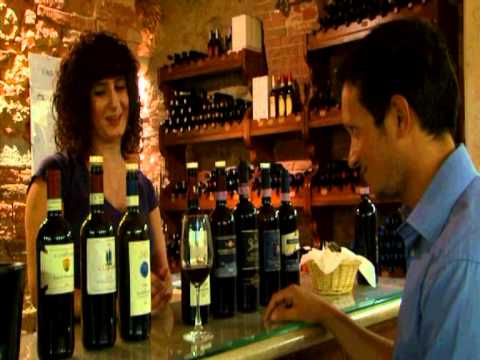 Nobile spot n.3-a gesture
directed by Andrea Testini
produced by Mediahead